A Jazz Christmas, Dec 2015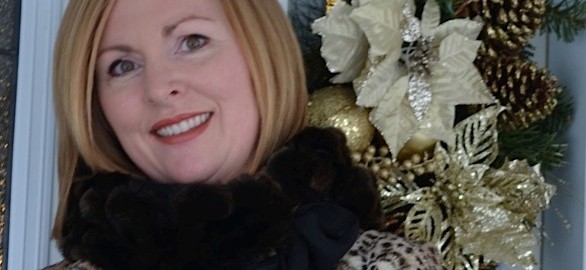 For Immediate Release
November 27, 2015
Annie Sparling & Friends
celebrate the season with A Jazz Christmas
Cozy up this holiday season and experience A Jazz Christmas – a special holiday dinner and concert benefit with professional songstress Annie Sparling, pianist Clayton Peters and special guest Jason Hunter at the Blyth Memorial Community Hall on Wednesday, December 16th, 2015.  Dinner will be prepared by our talented local chef Peter Gusso from the award-winning Part II Bistro beginning at 6pm with an 8pm start time for the concert.
A native of Taylor, Michigan, Annie Sparling grew up in a very musical home.   She spent a great deal of time performing many roles in community and university productions. While attending Wayne State University she became involved in their opera program, and was a featured soloist with many choirs in the greater Detroit area. In Canada, Annie has been an instructor of music for young children, a vocal teacher and coach, and a featured soloist and choir member of the Blyth Festival Singers. Sparling has performed special music in her home church in Auburn and across Huron County and has enjoyed directing musical productions in the community. Annie is very proficient in many genres of music, singing classical, jazz, broadway, folk and contemporary music although she feels most at home singing jazz.  Her low smooth sound offers a rich interpretation to many of the great Christmas ballads.
Clayton Peters, originally from the Niagara area, began his musical career in 2008 as a performing instrumentalist and music teacher. Pianist, percussionist, composer, and educator; Clayton spends his time refining his skills in enabling those he accompanies and teaches to succeed and amaze. Clayton's improv piano style is a product of years of exploration into creative expression through jazz, soundtrack, and classical influences. In addition to his performance, Clayton records original piano improv compositions, capturing and shaping musical ideas in real-time.
Jason Hunter is a professional musician, playing both Saxophone and Clarinet.  In 2004 he returned to his native Kincardine after having been part of the creative music scene in Boston for nearly ten years. While there, he had the opportunity to perform with a host of jazz luminaries. He received his Bachelor of Music from Montreal's McGill University.  Jason has performed with performed with Michael Buble, the Temptations, Barry Elmes, Lorne Lofsky, singer-songwriter Kate Schutt, and as a member of several local bands including Sploink, the Noodle Factory Jazz Orchestra, and the Stardust Big Band.
Guests will enjoy a unique culinary experience as Chef Peter Gusso (Part II Bistro) prepares a seasonally inspired 3-course meal featuring locally sourced ingredients.  Part II Bistro has recently been awarded Top Local Restaurant in Huron County and is Rated #1 in Ontario for Best Overall Restaurant on TripAdvisor out of 29,000 restaurants.
A Jazz Christmas is a benefit for the revitalization of Blyth Memorial Community Hall.  Dinner/Concert tickets are just $75 per person; concert only is $35 per person.  Doors open at 5:30pm for dinner, 7:30pm for the concert.
Tickets can be purchased at the Blyth Festival Box Office – online at www.blythfestival.com or by calling 519-523-9300 / 1-877-862-5984.
More information is available at www.ruralcreativity.ca.
-30-
Contact:
Matt Armstrong, Social Media and Marketing
Blyth Arts and Cultural Initiative 14/19 Inc.
226-523-1419