Rural Talks to Rural 2022 Conference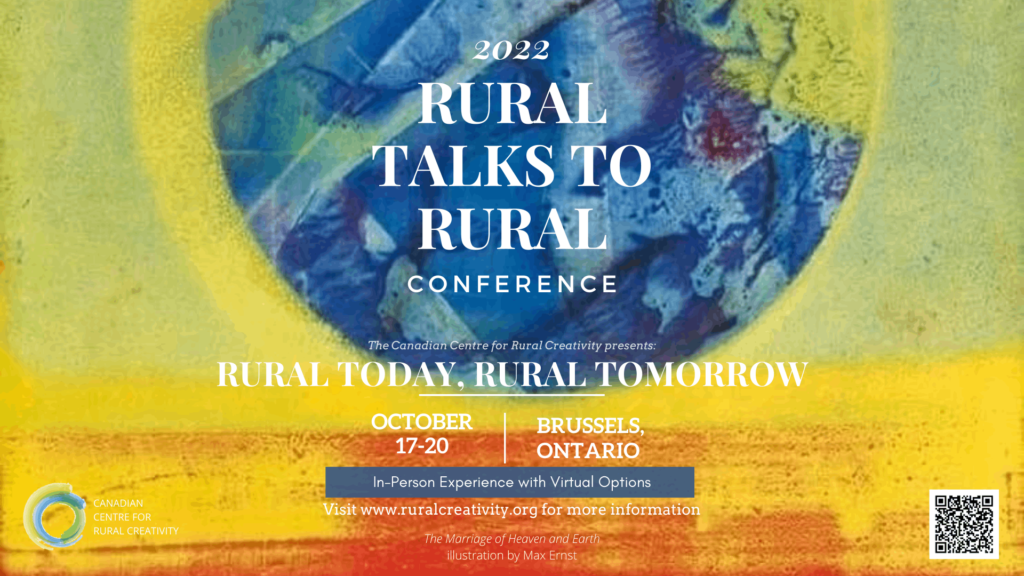 The Canadian Centre for Rural Creativity (CCRC) is pleased to present this year's R2R in-person conference (with virtual options) with the theme: Rural Today/Rural Tomorrow! We will be exploring where we are now and where we could be going in the areas of Wellbeing, Housing, Climate and Community. It all happens over three and half days in the Four Winds Barn in Brussels, Ontario, from October 17th – 20th.
JOIN US!
Click here for conference details.
R2R22 Conference Themes