September 28, 2016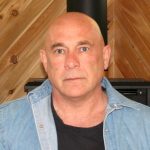 Setting the Table: State of Rural Canada
In the fall of 2015 the Canadian rural Revitalization Foundation released the report The State of Rural Canada 2015. In this session I will provide an overview of the findings in this report, noting both the commonalities and differences across rural Canada. I will also highlight some of the conclusions and recommendations made in the report, and contemplate the question "so what and where do we go from here? "
AL LAUZON
Al is a professor in the School of Environmental Design and rural Development where he teaches in the Capacity Development and Extension and the PhD in Rural Studies programs. In addition, he is the current president of the Canadian Rural Revitalization Foundation, a nonprofit that strives to work with rural stakeholders to ensure rural Canada remains vibrant. His research focuses in the human dimension of rural development and he is currently engaged in a 3 year study focused in precarious rural employment.
---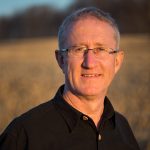 WAYNE CALDWELL Ph.D., RPP, MCIP:
Wayne Caldwell is Interim Dean with the Ontario Agricultural College at the University of Guelph and a Professor in Rural Planning. His interests include planning for agriculture and community-based approaches to economic and environmental issues. His most recent books include: Planning for Rural Resilience and Building Decisions, Together: A Facilitation Guide for Community Engagement. His next book will focus on immigration and rural communities.
He has served as Chair or President of a number of local, provincial and national organizations.
Wayne was raised on a farm just outside of Blyth.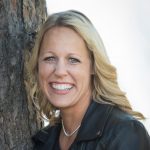 AMY CRONIN
Amy Cronin is a mother of 6, runs an international farm operation, is chair of Ontario Pork, and – along with her husband Mike – is Canada's Outstanding Young Farmers (2015). How does she do it all?
The Huron County Rural Lens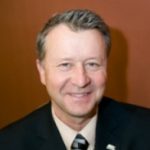 Jim Ginn
Jim has been Mayor of Central Huron for six years following seven years as a Councillor. A lifelong resident of Huron County and a career farmer first in the dairy industry and presently as a cow/ calf beef producer Jim combines high production with environmental initiatives. Jim was won two regional, one provincial and one national award for environmental stewardship. Jim first brought the concept of a Rural Lens to Huron County Council and has been instrumental in its development and promotion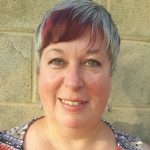 Sheila Schuehlein
Sheila Schuehlein has been developing, facilitating and evaluating health promotion initiatives for nearly 25 years. She has created a nationally recognized best practice program model to improve wellness and independence for older adults and in 2010 her work was recognized in the Chief Public Health Officer's 'Report on Public Health in Canada'. In 2012, one of her joint studies was published in "WORK: A Journal of Prevention, Assessment & Rehabilitation', special healthcare in the home edition. In 2013 Sheila was contracted to conduct the evaluation of the South West Local Health Integration Network's Exercise & Falls Prevention Physiotherapy Reform Program. Also in 2013, she joined Gateway Centre of Excellence in Rural Health in 2013 and is currently serves as Past President as well the lead for their Peer Health Support Programs and the Huron County Healthy Rural Policy Lens Implementation/Evaluation Project.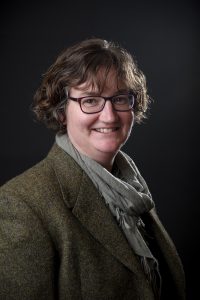 Suzanne Ainley, PhD
Suzanne's planning and extension education has provided her with a strong background in rural and community development which is complimented by 20 years practical experience in both the public and not-for-profit sectors.
Early in her career Sue worked internationally on rural projects preparing funding proposals, status reports, and designing project evaluations. A government positions at Queen's Park brought her back to Canada and introduced her to the inter-workings of policy making. An opportunity to return to Simcoe County, with an organization focused on human resource development, entrepreneurship and community capacity building, allowed Sue to again pursue her passion in community economic development. After 7 years with Nottawasaga Futures, Sue returned to an academic life to complete a PhD examining rural entrepreneurship on family farms. Sue has always felt it important to transfer her academic knowledge into practice and she has done so through contracts with TORC, the Central Ontario Agricultural Conference, Georgian College; she has also taught project management and research methods at the college and university level.
September 29, 2016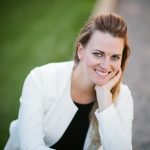 Leona Dargis
Leona is the eldest of five daughters raised on their family farm in Alberta. Together they learned the values of hard work, perseverance and gratitude. She graduated from Olds College with a Bachelor of Applied Science in Agribusiness and in 2011 was awarded a Canadian Nuffield Scholarship. This enabled her to study succession planning around the world. As a new resident of the Yukon Territory, Leona embarks on a new farming adventure. She strives to breakdown the barriers within Canada's agricultural industry. She will share her stories that exemplify how to take unimaginable change, adapt to it and succeed.