R2R20 – it's a wrap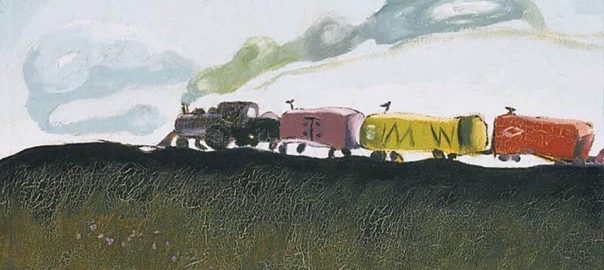 R2R20 CLOSING REMARKS
Pete Smith
Meghan Hellstern during the media panel at R2R20 offered this to all of us when we consider what we consider:
Is it necessary?
Is it true?
Is it kind?
Walter Lapore during the Wicked Problems panel said this about working alongside community – that it is important to…
Listen
Unlearn to learn again
And remain vulnerable
Dr. Leroy Little Bear reminds us that, regardless of the path we take, when we get to the top of the mountain – we share the same vision. Justice Murray Sinclair asks us to 'remember, reconciliation is ours to achieve. We owe it to each other to build a Canada based on our shared future, a future of healing and trust. Achieving reconciliation is like climbing a mountain, he said — we must proceed a step at a time. It will not always be easy. There will be storms, there will be obstacles, but we cannot allow ourselves to be daunted by the task because our goal is Just – and it is also necessary.
I want to thank everybody, you the audience, and the more than100 presenters, who took time to offer insights from around the corner and from around the world – and who made civil discourse the pathway for R2R20.
Thank you to our co-producer the Goderich to Guelph Rail Trail, our wonderful Lead Partner LIBRO CREDIT UNION, our sponsors, Cowbell Brewery through their Greener Pastures Fund, Canada Futures Huron, and Huron Commodities. Thank you to the associate organizations, the University of Guelph, Gateway, Canadian Rural Revitalization Foundation, the Rural Ontario Institute, Community Climate Council, Ukai, the RTO4, Fair Finance Fund, and Farmworks.
So. Where are we? and… Where are we going? R2R20 asked both questions of our many guests and each, in their own way, worked toward an answer. Leroy Little Bear talks about how the world is in constant motion – in a perpetual state of flux, that everything is animate, that rather than waking up with the thought what am I going to do, maybe it's time to take a little time to reflect on the world we inhabit. And as the questions 'Where are We?' and 'Where are we going?' are always in a state of flux too – it's tricky to set a single compass point and figure all will be OK with the direction chosen.
We are striving at the Canadian Centre for Rural Creativity, and by extension R2R, to build a gathering place: a place where people assemble and meet others they mightn't otherwise meet had they not come to the gathering. It is an All Thingy, an opportunity to share ideas, and wisdom collected via experience, and to laugh, and talk about family, and love, and home. It is a place to disagree, but to remember in disagreement we don't have to be disagreeable.
As we bring the lights down on R2R20 we are launching the CCRC RADIO in order to continue the dialogue that started here – that brought people together that mightn't have otherwise met – in order to work toward a stronger unified rural voice, leading to a democratic citizen assembly, and positive collective action for a healthier, more sustainable planet.
On behalf of the organizing producers, and all who made this possible, we offer you our gratitude.
Now. Stay safe, stay tuned, we'll be talking to you all again soon.
(image is The Train by Arthur Dove)